A warm heart that melts the ice: the RefrigiWear story
The year is 1954 and, between the streets of New York City, cars fly by with Little Things Mean a Lot by Kitty Kallen playing at full volume.

In the south-west part of Manhattan, between Chelsea and the Greenwich Village, cold labourers work in refrigerated storage units in the Meatpacking district, packaging and processing meat.

The conditions are exhausting: whole shifts in cold storage units force workers to wear layer upon layer of clothes that barely retain the heat necessary and weigh them down, limiting movement.

Spending entire days in refrigerated units in such cold temperatures with lots of layers of clothing on compromises their health and makes shifts even longer and more difficult.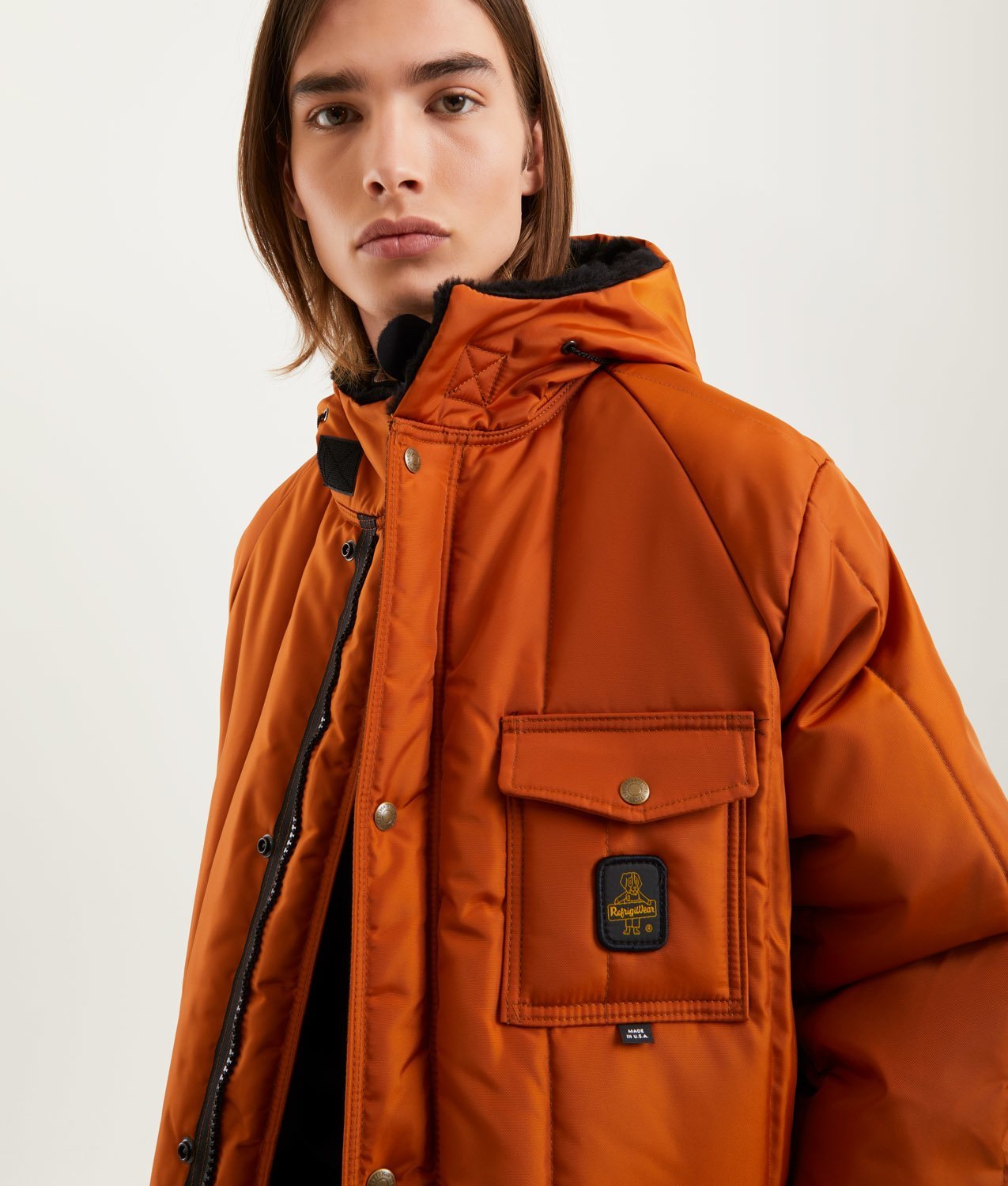 A new path to follow

Dreamer and entrepreneur Myron Breakstone knows that there is another way.

Inspired by the stories that his grandfather, the founder of the Breakstone Dairy, told him as a child, he understands how exhausting things are for those working in refrigerated storage units and does not accept the rules.

In 1954, with the help of his brother-in-law Mort Malden, he begins designing technical garments able to replace those endless layers of sweaters and undergarments, to improve the conditions of those working in cold storage: the journey begins.

Tough warm clothing, for cold tough work

With a keen understanding of the needs of workers carrying out demanding tasks in very cold surroundings, Myron and Mort start working to create a garment that is both lightweight and resistant to extremely cold temperatures.

A new vision, able to alleviate the difficulties caused by wearing uncomfortable jackets and layers of bulky underclothes, is needed.

With the support of the newly formed Textile Fibres department of the chemical company DuPont, the first garment to revolutionise the industry is born: a new way of seeing things.


RefrigiWear: the story begins

Waterproof, lightweight, windproof and able to retain heat, even at temperatures lower than -50°; the coats are an instant success: initially called Weather-Alls, these offer an alternative and a new option for workers.

From this moment on, the brand will go on to experience rapid growth and lots of amazing adventures...but it's just the beginning.

Keep being wowed and explore the world with us: follow our Journal, the brand-new blog.